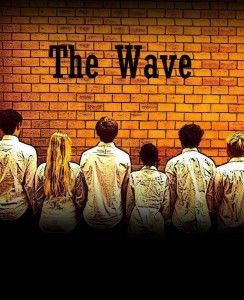 THE WAVE was theatre production produced by the ISN Theatre Group. It is based on the experiences of American schoolteacher Ron Jones, who found his one-week educational experiment getting terrifyingly out of hand, 'The Wave' is a theatrical adaptation of the German 2008 film 'Die Welle, a drama in two acts.
In their production 'The Wave' they explore the undying force of fascism and what kind of social implications it had, has and will continue to have. This universal story explores the darker side of the human psyche and how our fundamental desire to belong and to feel powerful can lead us to willingly relinquish our freedom.
I was asked to filmed the performance. There were three nights of it and I filmed all of it and in the end, I made the feature version of it. The performances took place on December 9th and 10th, 2014 at Leiden.
You can find out more about the team behind this theatre production by clicking on the following link: ISN Leiden.